We know that having your garage door serviced regularly may not be at the top of your 'to do' list. However, at Garage Door Repair Tiburon, we have quit a few customers who would say that they wish it were. They may say this because they have just discovered that the cost to repair a problem could have been less if they had caught the problem sooner. This is where we come in to help. With our regular maintenance program, we find those minor problems and advise you to take care of them before they become major. This is important because if they become major repair issues, it could cost you more to get the door repaired. The other problem you could face is not being able to use your garage. It isn't recommended that you use your garage until the necessary repairs have taken place.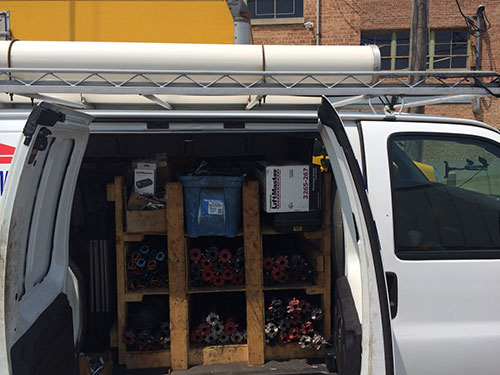 Maintenance Services
There are many ways we can help you maintain your garage so that it would operate smoothly on a daily basis. One of the main things we check for during the maintenance of your garage is the springs of your door. If the spring is showing signs of wearing, it is advisable to replace them before they break. If this happens, your doors will fall down at any time, without notice. This could harm or hurt anyone in the way of the doors at the time. Another thing the service technicians of "Garage Door Repair Tiburon" will evaluate is the garage door opener. The opener is important to the functionality of the doors. Without it the doors will not operate. We will inspect it to see how long it has been in use and if it is functioning the way it should. If your garage door is older than 8 years old, it may need replacing. The service technician will make you aware of this, if it is the case. These are just 2 of the many things our service technicians will evaluate during the maintenance of your garage doors. Call us and schedule a meeting today.